For about a week this month there were problems with the cache component we use here on Alledia.com. I turned it off while we tried to bugshoot the issue.
We also use Pingdom.com to track whether our sites are offline and also how fast they're responding. When I logged in today, I found a stellar argument for why caching your Joomla site is so important:
Alledia.com loads twice as quickly with the cache turned on.
Alledia.com Response Times for September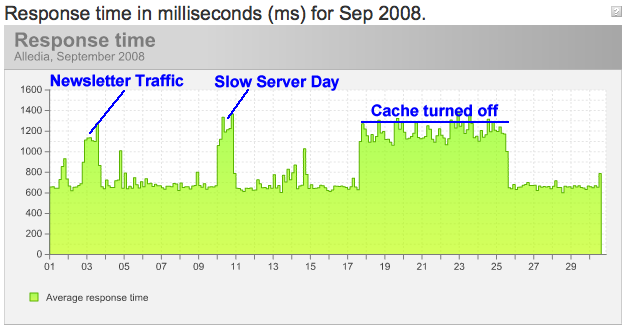 If you don't already have one, there are two cache components available for Joomla: