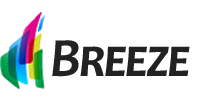 We don't launch a new template very often, but when we do it needs to be special.
Back in October last year, we created Bolt which was the fastest ever Joomla template. Now we're happy to release Breeze, which is the easiest Joomla template ever.
EASY: Breeze has exactly the same configuration as Joomla's default Milkyway template so all you need to is upload the template and your logo. No other set-up needed!
SIMPLE: Besides the easy configuration, this is also a ridiculously fast template. Depending on how it?s configured, it can use as little as 4 HTTP requests and only 2 images.
STYLISH: Breeze is clean and professional with a slick, horizontal menu: