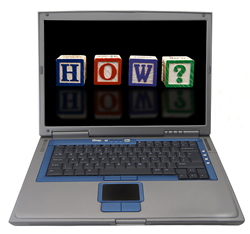 Are you looking to learn Joomla 1.5? There are Joomla training sessions coming up in Atlanta, Boston (MT), Manchester (NH), Hartford (CT) and Albany (NY).
We have a special offer for Alledia blog readers today … $50 discounts for all of those Joomla training sessions:
$50 Atlanta Discounts: Use the coupon "allediablog" for a $50 discount on August and October training sessions.
$50 New England Discounts: Register in the next two weeks and get a $50 discount.
To find out more about the Atlanta training, please click here. To find out more about New England, keep reading:
Joomla Training in New England
What is University for Joomla! Users?
It is a flexible full day session where you learn how to build a Joomla website, get traffic for it, and make it convert. You'll be guided through how best to leverage Joomla for your organization and be shown the tricks and tips that the pros use. At the end of the day, you should have site that's ready to go live online.
Event

Date

Price

Spaces

Sign Up

Aug 22, 2008

USD400 (Early Bird till Aug 08)

Yes!

Sep 19, 2008

USD475 (Early Bird till Aug 22)

Yes!

Oct 03, 2008

USD445 (Early Bird till Sep 05)

Yes!

Oct 17, 2008

USD465 (Early Bird till Sep 17)

Yes!
Who Should Go?
Individuals who need to understand how build a site with Joomla
Employees who are responsible for running a Joomla powered website
Designers who want to offer Joomla sites to their clients
Who is the Trainer?
There are people who are experts in Joomla, and there are those who are excellent speakers and educators. Your instructor, Barrie North is a unique combination of both. Barrie North is the author of the #1 selling book "Joomla – A User's Guide". He has over 15 years of experience with the Internet; as a user, designer and teacher. As a former high school teacher and educator, he has received national awards for innovative educational methods.
He is a partner of Joomlashack, one of the highest traffic Joomla! sites online, providing templates, extensions and custom services. He has helped over 150 businesses and organizations get online with Joomla, including such clients as the University of Delaware and the City of Longwood. He also maintains a blog about all things Joomla! at his own site, Compass Designs.
What Are People Saying?
"Excellent classes, delivered by knowledgeable and helpful trainers. A fantastic investment for anyone at any level wishing to enhance the understanding and capability of the Joomla framework."
"What I learned at the University for Joomla! Users was invaluable."
"University for Joomla! Users brings leading authors and teachers of Joomla to provide an opportunity to meet and network with other Joomla users. For a beginner serious about jumpstarting development with Joomla attending a University for Joomla! Users is a must."
What Else Do I Get?
We don't just want to bring you a great training event, we want you to leave with your hands full of great Joomla resources.
All students will leave with:
Club Memberships:
50% off SEO Club Subscription – Alledia SEO Club (up to $125 value)
50% off – Joomlashack Developer Club ($250 value)
A Complete Joomla 1.5 site:
An exclusive offer from Simplweb of a complete Joomla 1.5 website and ongoing support and education
This package is valued at over $400 alone!
When and where is it?
You can find University for Joomla! Users at various locations across New England in state of the art technology classrooms.
Price
Depending on location, class prices vary. Don't forget that all attendees will get a goody package valued at over $400!
Additional Information
Although computers are available, we recommend that students bring a laptop. Each student will receive a live online practice site from Simplweb as part of the instruction.