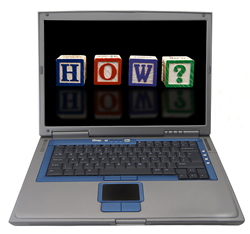 We're delighted to announce that our first Joomla training class will be on Saturday June 21st in Alpharetta, Georgia.
The training will be in Alpharetta, just a few miles north of Atlanta from 9 am to 4 pm. We've chosen Roam as the location as it offers high-tech, comfortable meeting rooms equipped with wireless internet access, whiteboards, projectors.
Because this is the first class we aim to make it extra special. We're limiting registration to 10 students and are providing a wide-range of extra gifts.
We're providing coffee, lunch, free books, free subscriptions and a zipdrive full of goodies. You'll just need a laptop.
Please click here for full details of the Joomla training.
If you have any questions at all, please do not hesitate to contact us.
Further Details About the Training
Who Should Attend?


Individuals wanting to learn Joomla! best practices.
Business owners or employees responsible for their companies website.
Webdesigners looking to expand their service offerings by providing Joomla sites for clients.
Individuals considering Joomla 1.5 for your next project.
Web Professional looking to save time by learning from Joomla! experts.

Subjects Taught


You'll learn how to build a Joomla website, from content organization, optimization, working with extensions and basic web marketing. Topics include:

How to setup and organize a Joomla! site.
How to manage Joomla! websites professionally.
How to select the best Joomla! extensions from forums and photos to calendars and forms.
When to use Joomla 1.0 and when to use Joomla 1.5.
Search-engine optimization for Joomla!

Your Trainers


Steve Burge – alledia.com

Steve Burge is the CEO of Alledia, one of the leading Joomla! development companies in the world, having built over 200 Joomla! websites. He is the author of the Joomla! SEO Book and writes a daily blog about Joomla! and Search Engine Optimization.
Steve Johnson – intownwebdesign.com

Steven Johnson is the founding Principal of Intown Web Design, an Atlanta based Joomla! development company. He has designed and built websites for companies traded on the NYSE and high rise buildings along Peachtree Road in Buckhead, Atlanta.

Additional Items Provided


Lunch and coffee / snacks throughout the day.
Free membership to the Alledia Joomla SEO Club.
Free copy of Barrie North's best selling Joomla 1.0 Admin Manual eBook.
A flash drive full of tutorials and best-of-breed Joomla components.

Training Location
Roam is an innovative meeting, dining, and gathering place in Alpharetta, just north of Atlanta. The training is in one of their high-tech meeting rooms with wireless internet access, whiteboards, projectors. The rooms create a professional and relaxed learning atmosphere.