This is a guest blog post from David Towers of GoodWebPractices.com.
---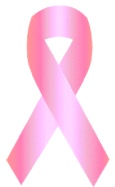 Today is Breast Cancer Awareness day in the UK. It's important to be aware of breast cancer because one in nine women develop breast cancer during their lives.
To mark breast cancer awareness day – a new native Joomla 1.5 extension has been released, the Breast Cancer Awareness RSS Syndicator.
This extension was developed by the the Body Health Debate and has been created to help promote breast cancer awareness within the Joomla community.
What does this extension do?
The Breast Cancer Awareness RSS Syndicator is a Joomla 1.5 native component and module that makes it possible to have complete flexibility over creating RSS feeds in Joomla 1.5.
Using the extension you can create RSS feeds based upon sections or categories. Feeds can be formatted in a variety of formats including RSS 1.0, RSS 2.0, ATOM and HTML. One of the really useful features of this plugin is that you can choose whether to include the full article text in the feed, just the introduction or a certain number of words in feed. Feeds can be rendered in HTML or plain text and there is an option as to whether you want images to be included in the feed.
Those of you who have used DS-Syndicate for Joomla 1.0 will see a number of similarities.
What to know more?
If you would like to download this plugin or find out more you can click here to go to the Breast Cancer Awareness RSS Syndicator page.
Click here to see the Breast Cancer Awareness RSS Syndicator in action on Beetham Tower.
Thanks
I'd like to thank Steve for allowing me to make this guest post on the alledia blog. I have been an avid reader of Steve's blog over the years and his tutorials and advice were extremely useful when creating GoodWebPractices.com.