I was approached by Web Designer Mag a couple of months ago to write an article about Joomla. I've written for them before, but this was a much longer article which gave 20 reasons to use Joomla.
It's just been published and it ended up as the cover article: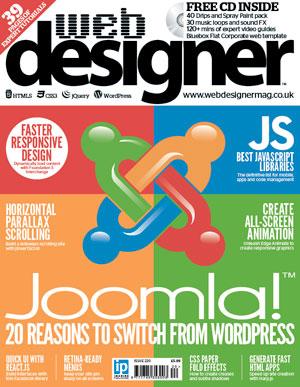 If you know me, you'd have guessed I'm not a fan of the title, "20 Reasons to Switch from WordPress".
Otherwise, the magazine did a great job with the article and presented it really well: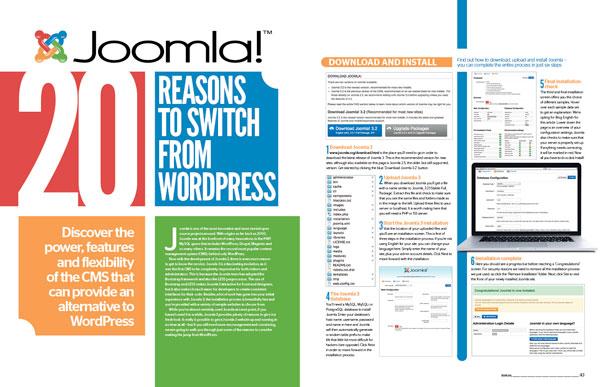 You can get a copy from newstands in the U.K. and northern Europe. It's also available online.