My grandfather Leslie passed away this week at the age of 93.
He was a rock for our family, and remained mentally and physically strong until the very end.
Even a few days before he passed, he was healthy enough to make a final trip to his favourite holiday town in Devon. We were together in that town just last summer: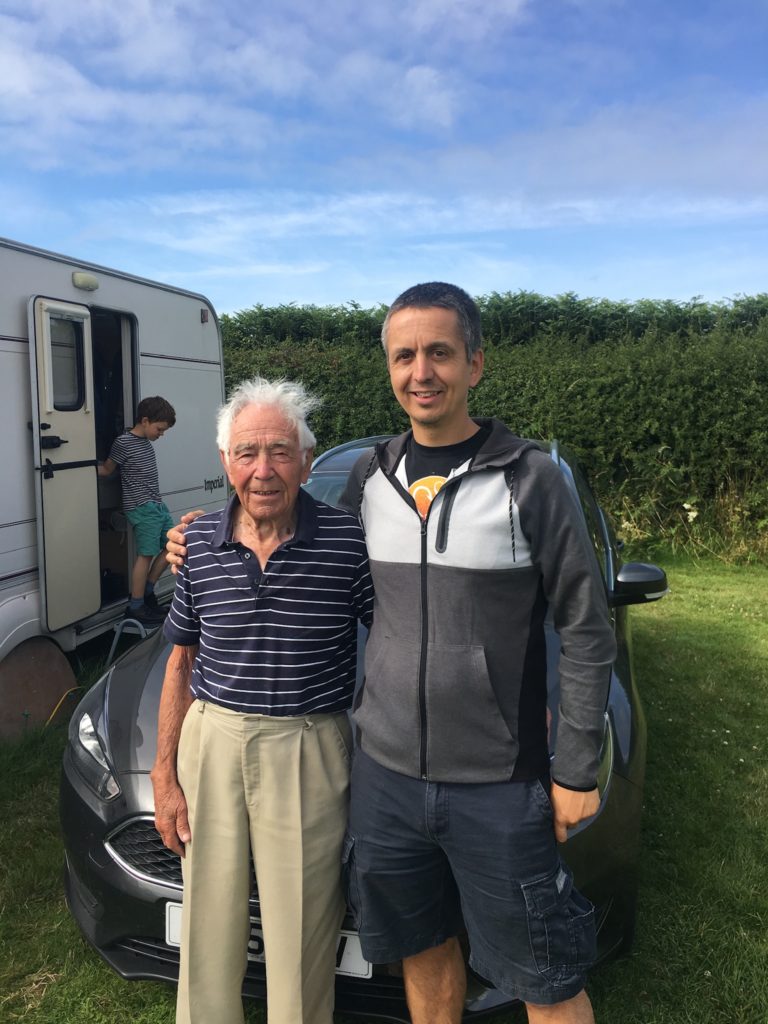 I dedicated a book to him several years ago, and that one sentence still sums up my feelings today. He was, and is, a role model for me.