This is a fascinating use of Slack, via Michael Strickland. The NYTimes used Slack to write, edit and publish a live blog of last night's Republican debate.
They wrote a Chrome plugin to connect a Slack channel directly to their CMS.
Michael shared the images below on Twitter. The Slack and liveblog posts are in a different chronological order, but you can still get a clear idea of how their new system works.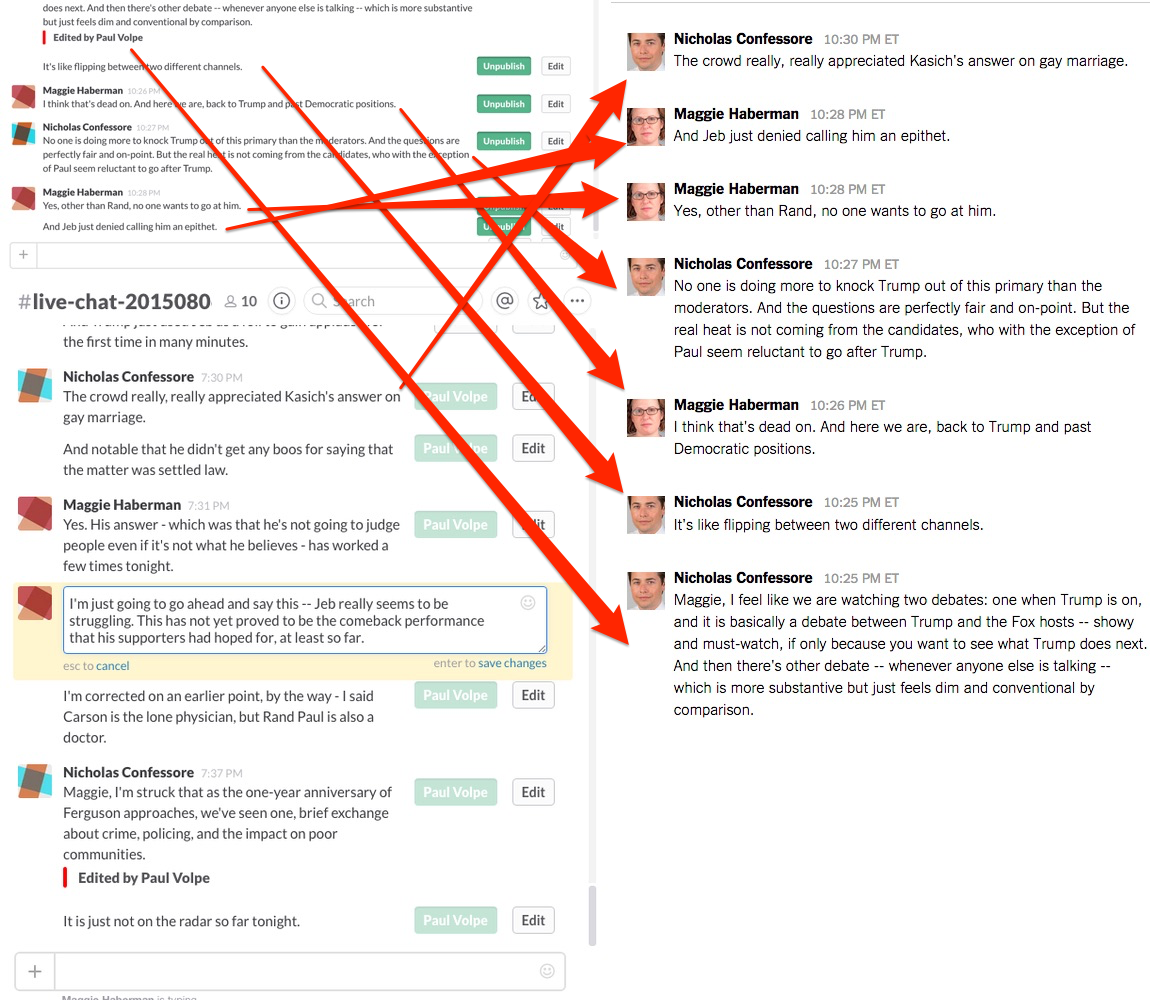 How long until we see a WordPress plugin offering the same functionality?
[update] NiemanLab has more details.