Bolt and Breeze have moved.
They are now available exclusively to members of OSTraining.com.
In addition to Bolt and Breeze, you'll get great Joomla training classes and world-class Joomla support.
---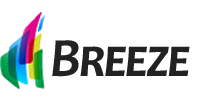 The Breeze template is like nothing you've ever seen before in Joomla!
It's named "Breeze" because it's so speedy and lightweight and because installing is a "breeze". Here's how to set it up:
Install Joomla
Upload Breeze
Upload your logo
Enjoy your template! It's that easy!
Besides all the simplicity, this also a ridiculously fast template. Depending on how it?s configured, it can use as little as 4 HTTP requests and 15kb between CSS, graphics, and HTML.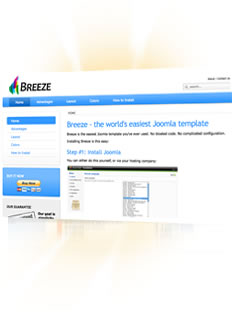 6 different color options
12 different module options
Compressed, lightweight CSS
Only 2 images, both highly optimized
No hidden links
No bloated code
No conflicts with other extensions
No use of Joomla's huge, slow Javascript file
Our goal is simplicity. We offer a 100% money-back guarantee if your copy of Breeze has script conflicts with any Joomla extension.