My friend Scott over at FishSEO, has pointed out that a new WordPress theme generator is available.
The script gives you remarkable control over everything from the position and color of the sidebar to the color of almost every kind of text on the page. When you're done, you can just click "save" and your finished theme will be downloaded as a .zip file.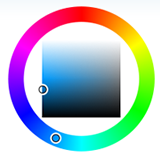 This follows on from the new theme for Drupal 5.0. That is called Garland and comes with a wonderful live color switcher which allows you to either choose from one of sixteen default color sets, or to select your own colors for the site's base, links, header and text. You can also upload and install a new logo and favicon directly from the same interface.
I doubt it will be long before we see a similar tool for Joomla. Making it easy for people to design and customize their own templates is a big step towards making software more attractive for non-techies.