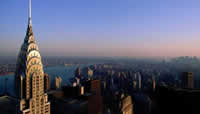 OK, I've got to admit to being pretty nervous when I announced a series of training classes back in September. Fortunately things have gone well and there's clearly a good number of people out there who want to learn Joomla. Two classes have sold out and we have three seats left in the other cities:
Washington – SOLD OUT
Atlanta – SOLD OUT
You can use the coupon "alledia" for a $100 on both the New York and Tampa classes.
More Upcoming Joomla Training Events
And yes, having done the East Coast, we're heading to the West Coast!