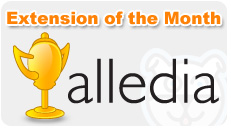 Our Extension of the Month for 2008 is a very worthy winner, because it overcomes several important limitations in Joomla's core. Joomla's default search component has several issues:
You can't enter a query of more than 20 characters
You can't search only in one part of the site (for example content, forum, comments)
Its hard to customize so that results appear in the order you desire
The new "Advanced Search" from anything-digital.net solves all those issues.

You can see the component and module in action on the right-hand side of this site or in component form.
Each search mambot you have published in the backend now becomes an option in the frontend.
In the backend you can decide the maximum length of search queries and decide the default settings for results.

"Advanced Search" not a huge step foward because it piggy-backs on Joomla's existing search functionality, but its a useful and stable component that your users will find much better than the default Joomla search.

Find Out More