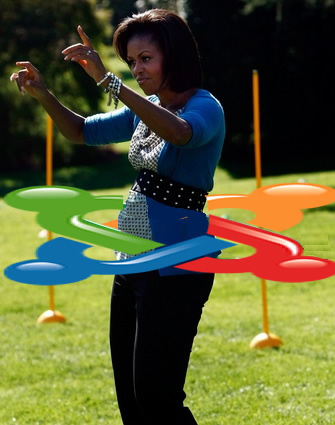 The Joomla team is happy to announce that they're moving beyond T-shirts, hoodies and bags.
They've decided that the Joomla community needs a sexier and more athletic way to show their love for Joomla.
So say hello to the "Joola-Hoop".
Joomla has even been lucky enough to launch with a famous celebrity endorsement with Michelle Obama doing the Joola-Hoop dance on the White House lawn.
Oh, and for you male geeks who aren't sure if this product is right for you, we've been able to combine all your favorite things in just one irresistible photo: