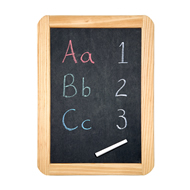 We ran a series of successful Joomla training classes last year in Atlanta, Tampa, New York, Washington and Chicago. This time we're taking things up a notch and and running 16 classes in 15 cities.
Even to me this seems like a big challenge, but we've done our research and are confident there's enough Joomla interest in these 15 cities. Some of the classes, for example New York and the first Atlanta class, are already half sold-out.
The structure is almost the same as last year, except that we've added in an e-commerce session to the afternoon and we'll be unveiling a bunch of wonderful, new free resources for the students.
If you haven't been to a class yet, feel free to browse our training site and see testimonials from past students. If you'd like to help promote the classes, we've an affiliate program paying out $50 per sale.
Here are the class dates:
East Coast
West Coast
Florida
Texas
More Details on the Classes
What will I learn in a Joomla Training class?

In the morning session , you'll learn how to build a Joomla website.
We'll teach you everything you need to know about the Joomla core:
Part 1: Introduction to Joomla including 1.0 and 1.5.
Part 2: How to setup and organize content on your Joomla! site.
Part 3: Choosing and working with components, modules and plugins.
Part 4: Choosing and working with templates.
In the afternoon session , you'll learn how to expand your Joomla website with powerful tools and extensions:
Part 5: Building community websites with Joomla!
Part 6: Managing images and photos.
Part 7: Search-engine optimization for Joomla!
Part 8: How to manage Joomla! websites professionally
Do I need to know anything about Joomla?
No. We have had students who had never heard of Joomla before their
companies sent them to the training. We will take you through
everything you need to learn to get up and running with Joomla.
How long are the classes?
7 hours. We start at 9 am and finish at 4 pm. We have a short lunch break and a 10 minute break between each of the 8 sessions.
How many students are in the classes?
15 at the maximum. We aim to keep our classes as small, intimiate and friendly as possible.
What do I need to bring?
Nothing. We provide computers, all training materials and also
snacks, drinks and lunch. If you wish, you can bring a laptop to use.
Do I need any technical knowledge?
No. We plan the class so that students with no technical knowledge can learn as much as those with a technical background.
Who teaches the classes?
Me. No substitutes. I'll be teaching the classes myself.
How much do classes cost?
Each class costs the same whether its in New York, Atlanta, Seattle or Los Angeles. Classes cost $349.
Will you cancel on me?

We have never cancelled on a student. I don't want to say we never
will cancel on a student, because sickness, plane crashes, earthquakes
etc (touch wood) might intervene one day, but we hope our record speaks
for itself. If a student signs up, we will do all that is humanly
possible to be there.
What do I get to take away from the classes?
A flash drive full of tutorials and best-of-breed Joomla components.
Access to all class training materials online.
Free membership to the Alledia.com SEO Club. ($99 value)
Free copy of the Alledia.com Bolt Template. ($60 value)
More goodies still to be announced …