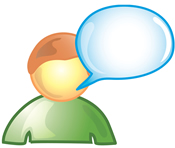 Last week I mentioned that we were approaching 2000 comments on the Alledia blog and that whoever posted number 2000 would get a free lifetime SEO Club membership.
Søren from notwebdesign.com in Spain is the winner after leaving a comment on our post about big companies using Joomla. He's also the developer of Linx (for reciprocal links) and Linkback (which shows the most popular incoming links to a page).
We'll be offering this same prize every time we add another 1000 comments, so look for more free lifetime memberships when we reach 3000, 4000 etc.
Thanks to everyone who has posted over the last 18 months! We have some big changes coming up at Alledia in the next couple of months and we'll be running more competitions alongside the new features.