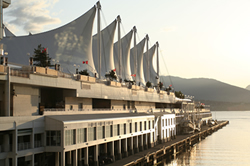 I'm off to Vancouver tonight and I'll be taking my wife, so in addition to going to JoomlaDay Canada, I'll have a couple of days vacation. The new Vancouver.com is incredible and its really whetted my appetite for a day or two off in such a beautiful city.
Posting will be light so I thought I'd post a short round-up of whats going on:
Special Prize for Comment Posters
We've had 1,923 comments left on blog posts here at Alledia. Only 77 left to reach the magic 2000 mark.
As a big thank you, I'm offering a special prize. The person who makes that magic 2000th comment with get a free liftime membership to the Joomla SEO Club.
Alledia News
Things I Don't Understand
Why do so many people put Adsense on their business sites? Rivals can go right ahead and buy those ads, stealing the customers. When was the last time Walmart hung a big banner for Target inside their stores?
More Weird Google Search Results
Joomla Security

Russ Winter from the Joomla forums has a great video and PDF on securing Joomla sites.
Joomla in the News