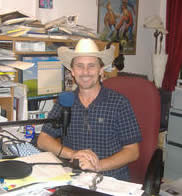 Sometimes an author really should put their biography on the front of a book.
Before Tom Canavan sent me his new book: "Dodging the Bullets – A Disaster Preparation Guide for Joomla! Web Sites", I didn't realise just how impressive his background was in this area. A quick scan of Tom's personal history reveals in addition to working for many multi-million dollar companies, he's worked for a Fortune 100 company helping to design and build out their disaster recovery solution and spent two years making sure the plan was as good as possible.
His book aims to teach Joomla users how to plan and recover from almost any conceivable disaster that can hit a website.
Chapter 1 – Waiting for Mr Murphy
In the first chapter Tom introduces the book and takes you through basic risk assessment. He helps answer the key question about your site:
Do you need a disaster preparation plan?
What are you trying to protect?
How much time and money should you put into developing a plan?
Chapter 2 – Getting Your Site Fortified
This chapter is a really useful introduction to key security ideas that webmasters need to understand. On a technical level, he takes us through file permission and .htaccess. On an admin level, he talks about how to keep your components updated and where to find Joomla security information.
Chapter 3 – Backup and Restoration

Tom gives an overview of two ways to backup your site: PhpMyAdmin and the Ebackup Component. He then turns his attention to restoring the site from backups and takes you through two options: using 3rd party hosting and doing it yourself. The steps for each process are clearly outlined with accompanying images.
Chapter 4 – Site Readiness

Tom takes us through a series of forms that outline a daily, weekly and monthly maintenance forms. The layout is easy to follow with an explanation on the left with the accompanying form on the right.
Chapter 5 – Incident Reporting
One regular problems that many website managers face is that users or clients will simply contact you saying "X doesn't work". In this chapter he explains how to train customers and staff to submit bugs in an accurate, usable way, complete with sample forms.
Chapter 6 – Plan of Action
Many websites are run by a small group of people and its easy for much important information to be in peoples' heads rather than on paper. Tom outlines how to prepare a comprehensive plan so that anyone on staff has all the information on hand to recover from a disaster.
Chapter 7 – Conducting a Mock Drill
What use is a plan sitting in a binder if no-one has any experience of using it? This chapter is a logical extension of the previous one, explaining how to successfully carry out a mock disaster drill and how to analyze for flaws.
Chapter 8 – Communications Plan
Every site goes down sometimes. Its just that bigger sites make much more noise when they do. How they handle the bad press that follows an outage can have a big effect on the site's reputation. If your site is visible enough for many people to notice the outage, Chapter 8 outlines how to handle the media and have a press campaign ready in advance.
Chapter 9 – Tying Your Plan Together
In the final chapter, Tom outlines in detail how a company can tie all these issues together into a comprehensive plan. He provides sample and photocopiable forms that can be used to create a set of binders for your company to rely on.
Conclusion
Overall, I was very impressed by Tom's book. If you use Joomla to run your personal blog, you might not need it, although the early chapters help explain a great deal about basic site security. However, if a site outage will hit your income or if you're using Joomla in a corporate / enterprise environment the professional strategies outlined here may well save you a great deal of heartache.
?