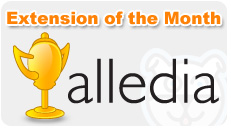 A few weeks back we asked the question, "How do you backup your sites?"
Copying the database is easy, with the help of the Jombackup Daily MySQL Backup Bot but safely backing up and restoring the files has always been much more difficult.
We've tried every component available without finding one that works satisfactorily – until now. Joomla! Pack is a simple upload-and-click component from Nicholas K. Dionysopoulos. What we particularly like about it is that it comes with an installer which makes moving or reinstalling sites from backup very easy indeed.
A very worthy Extension of the Month!