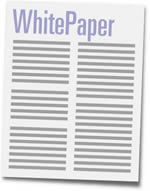 Joomla recently announced that they're looking for white papers, proposing ways to make the next version even better than 1.5.
So, together with some of Joomla's brightest SEO minds, we've taken up the challenge and are writing a paper with our suggestions for improving SEO in 1.6.
We'd love to hear ideas from the community to include in the proposal:

What SEO improvements would you like to see in Joomla 1.6?
Already on the list are ideas such as improving control over metadata. What else should we do to make Joomla the most search-engine friendly CMS available?