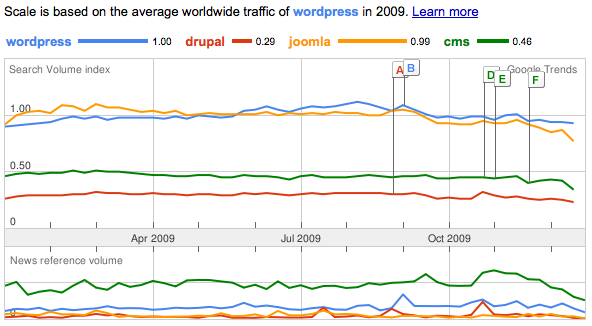 Last month I made some predictions for the Joomla world in 2010. Here a couple more ideas that I've been thinking about but haven't yet had the courage to act on:
1) What if CMSs as We Know Them Have Peaked?
What if the CMS industry has reached its high-point and may start to receed?
Louis Landry mentioned, "I am personally looking beyond CMS because I think the traditional CMS is probably not going to be the focus of the web in the near future."
Certainly the big 3 all seem to have plateaued during 2009:
Read More