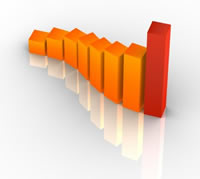 Brian Teeman posted earlier this week about Joomla.me which tries to find the most visited Joomla sites. The results were somewhat strange with quite a few minor sites appearing high up. On closer inspection it seems that the major problem was their methodology was using Alexa.com, a notoriously unreliable guide to website traffic numbers.
So I'd like to open this up to community. What do you think are the most heavily trafficed Joomla sites? I'm particularly interested to hear from any of you with traffic numbers for large sites. Using Compete.com and data the sites have published about themselves, here's my opening guess for the top 10 most popular sites using Joomla:
Quizilla.com (modified Joomla platform, over 200 million page views per month)
Joomla.org (over 5 million uniques per month)
Gazzetta.gr (3.5 million uniques and 12.5 million page views per month)
TNAWrestling.com (over 2.2 millions uniques per month)
Linux.com
Kontera.com
Infusionsoft.com
Cricbuzz.com
IHop.com
TheHill.com
Close contenders:
Guggenheim.org
TGDaily.com
ITWire.com
Thaindian.com
Rockettheme.com (2.5 million page views per month)
Devshed.com
Understanding that there won't be a 100% right answer to this question, lets see if we can have the best possible guess at the top 10 most popular Joomla sites.
My suspicion is that any site will need at least 1/2 million uniques per month to compete and that the final top 10 will getting over 1 million per month. Over to you … what sites can crack this list?