What are Internal Links?
Internal links to your site are the links that reside on pages that belong to your domain. So links to subdomain and subfolders also count.
Why Do This Automatically?
If you have a lot of content on your site it can be hard for search engines to work out which page is most relevant for a particular search term. You can help them by automatically linking from a keyphrase to a highly relevant page for that topic.
For example, whenever I type sh404SEF it automatically links to our review of that extension. The review is #5 on Google for the phrase "sh404SEF" even though we've written many articles about it.
Creating Automatic Internal Links with Joomla
There's a great component called "Simply Links" which allows you to create internal links across your site.
Example of Good Automatic Internal Links
Here are two newspaper sites, each with very different tactics when it comes to their links and their landing pages: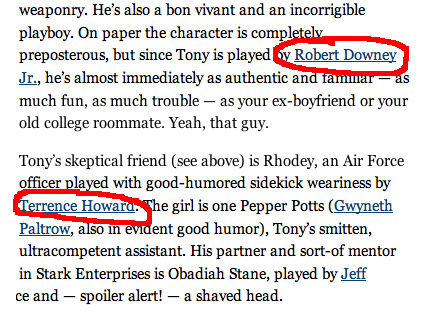 The good option.
Links are underlined and easy to spot.
Links only appear once.
Links are to clearly defined, specific terms.
Example of Bad Automatic Internal Links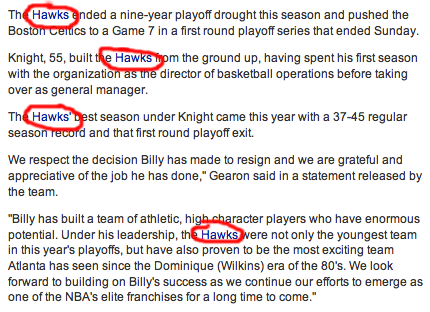 Where is this bad?
The links are hard to spot.
The same link is repeated dozens of times in the article.
The text of link isn't specific … "hawks" could mean many things besides the sports team.
Different Kinds of Landing Page: #1 Information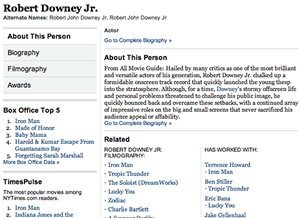 The details option. This pages focuses on creating an authoritative list of all the actor's movie appearances and co-stars. They do link to some articles about his work but only lower down the page.
Different Kinds of Landing Page: #1 News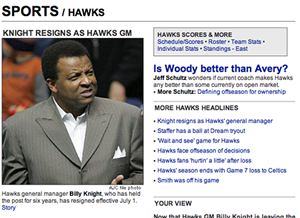 The news option. All the latest news articles on the team. There's little background information aside from a small box linking to some statistics and roster details.
Analyze Your Internal Links
You can find out how many pages on your site currently link to a particular page with a query like this:
link:http://www.alledia.com/blog/joomla-urls/review-of-sh404sef-url-extension/ site:alledia.com
This tells me that about 30 pages on alledia.com link to our review of sh404SEF.
You can also head over to Google Webmaster Tools. Go to Links >> Internal Links and you'll see a list like this:

Further Reading