All the focus on WordPress' new desktop app has been about its use of Javascript.
I think that's missing the bigger picture.
Brian Krogsgard's Post Status newsletter has an interesting quote from Matt Terenzio:
I'd bet the move is not driven by the needs of the .org community so much but rather that WordPress.com wants to be more read/write/social to continue to grow and compete. That might ultimately be good for everyone even though it wasn't done with the traditional blog/cms user in mind.
Lost in the Javascript debate was the launch of discover.wordpress.com which allows you to find and subscribe to WordPress-based blogs. You'll also find the same features in the "Reader" tab of the new WordPress desktop app: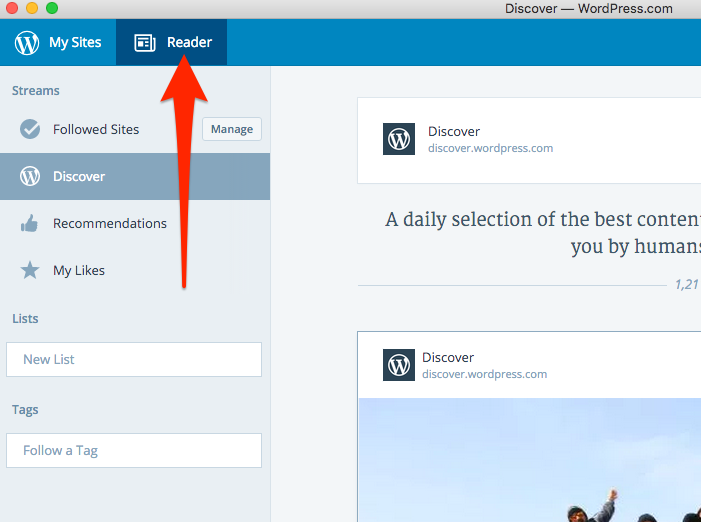 Notice the tag-line of this new feature:

The omission of .com is clearly deliberate. My guess is that Jetpack-enabled WordPress.org sites will soon have access to publish here too. We're already close to that scenario. Login at WordPress.com and visit on of the many WordPress VIP sites. You'll see a WordPress admin bar and you'll be able to add that site to your Reader: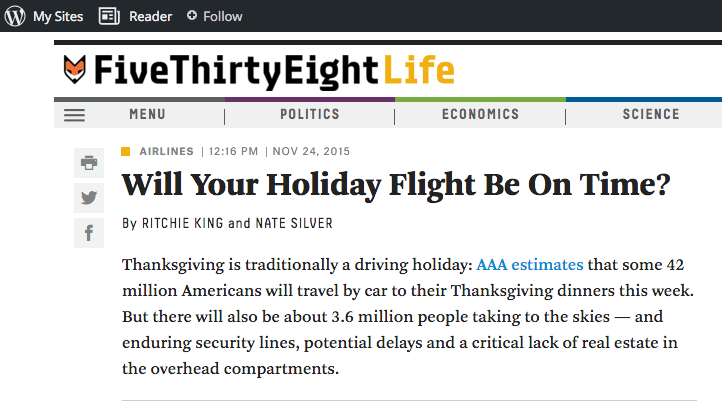 Go ahead and test the Reader feature. It's lightning-fast. It seems clearly inspired by  Apple News and Facebook Instant Articles. There is a link to the blog at the bottom of the page, but the content loads entirely inside the app.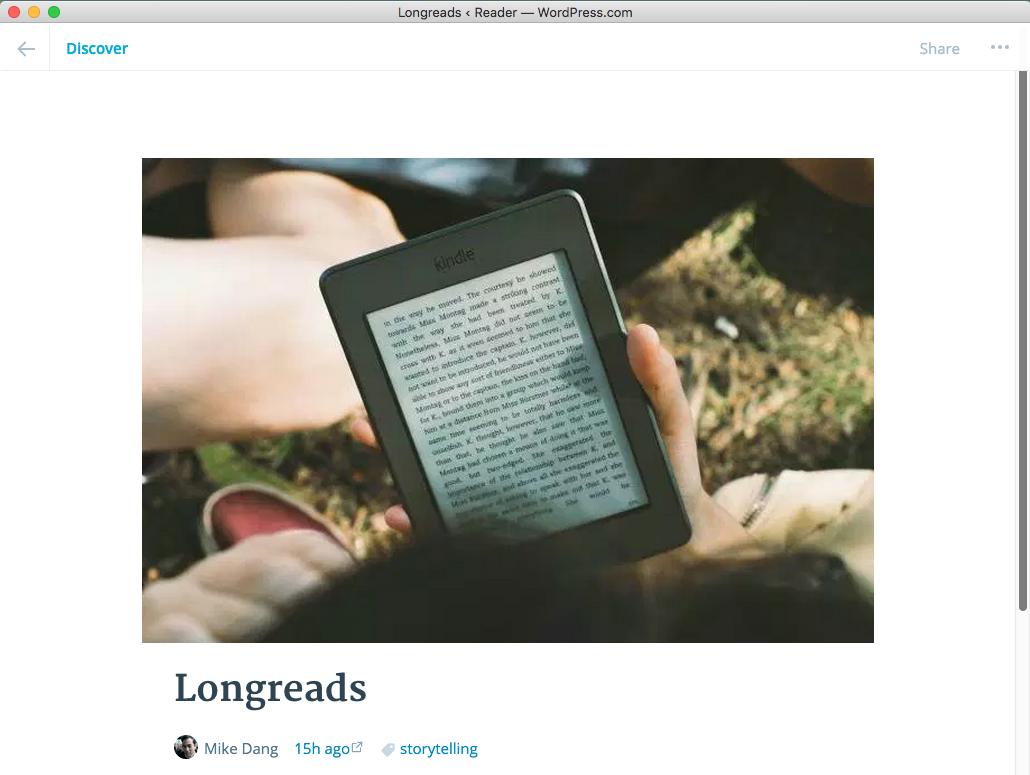 The future of WordPress? A network of all WordPress.com sites and many (perhaps most) WordPress.org sites, connected via Jetpack.
I wouldn't be surprised if Automattic soon releases a separate iOS and Android app for Reader.
Back in 2012, I predicted WordPress could become a dominant social network. That network future is getting closer.
[UPDATE] Jeff Chandler from WPTavern points me to this forum post:
We'd like to include all Jetpack sites more inclusively in the Reader in the future too—we're working toward that.