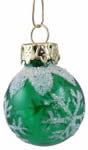 Many, many thanks for all your support, help, comments, emails and friendship during 2007.
I wanted to give you all a quick heads up about Alledia.com over the holidays …
As a ex-pat living in the United States, I'm returning to England for Christmas and will be there from December 24th until January 7th.
I'll be traveling with my laptop and will be online every day but it won't quite be the same as working full-time:

.
If you're an SEO Club member, you'll still be able to get Site Reviews and answers to all your SEO questions within 24 hours … just not the 1 or 2 hours which is possible currently.
If you're a blog reader, I have one or two articles stored up but posting over the holiday will be light compared to our normal 5-times-a-week schedule
If you're in Hampshire and North Yorkshire over the next couple of weeks … drop me a line and I'd love to meet up with some Joomla people.

If you're reading this … thanks again for your support in 2007 and have a great holiday season!