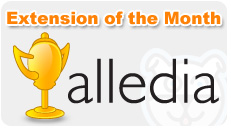 Working with Joomla SEO on a daily basis, I've been through every SEO tool available. There's only one that has proved to be indispensible – the Joomla Search Engine Optimisation Patch from Joomlatwork.com.
What does it allow you to do?
Have complete control over page metatitles
Control whether Google takes a snippet from your page for the results page

Easily add "follow" or "nofollow" links to individual pages
Add custom meta fields

Disable the Joomla meta generator tag
All of these are key factors in giving your site a ranking boost. JPromoter from JoomlaEquipment.com does similar things. The disadvantage there is that you need to run a scan every time you add new content, although it has a major benefit in that unlike Joomlatwork, you don't need to modify core files.
The basic version is free and the expanded verion a mere 8 Euros. Great work Joomlatwork!