This is an inteview with Damian Hickey, the founder of Jentla, which is a large-scale multi-site product for Joomla. The Jentla team are launching the product in the U.S. at this week's CMS Expo in Chicago.
1. Could you explain Jentla in layman's terms?
Jentla makes it really easy to develop and manage 1,000?s of Joomla websites. Many businesses have multiple websites but they can?t gain any advantages with Joomla until they are linked together under a centralized site manager. That?s what Jentla does. Adding, approving and publishing web content works just like offline where it flows through several responsible staff.? It?s possible to place the same piece of content on multiple sites saving huge amounts of time. Managing the administration of the sites is really easy too and operations like site upgrades and extension upgrades can all be done instantly across a very large group of sites. The Joomla CMS has a short learning curve but when you add Jentla to it, it becomes easier and significantly more robust. Jenlta is also the most ambitious extension to Joomla we?re aware of, providing the Joomla development community the opportunity to compete at the enterprise level.
2. Why should people choose Jentla rather than current multi-site solutions for Joomla?
Jentla is for the Joomla developer that is going to build dozens to thousands of sites and needs to remain in control/maintain/upgrade them after the build.? It is over kill for someone that is only looking to build / manage a few sites.? For that we would recommend just using standard Joomla out of the box.? There are other multisite solutions available but we have yet to see a competitor claiming multisite capability that has the horsepower to develop, manage extensions and Joomla upgrades to over 1,000 sites like Jentla can. The multisite functionality of Jentla is way in advance of any Open Source solution and is starting to seriously challenge what IBM, Oracle, Vignette and Microsoft can offer.
3. Who's behind the project?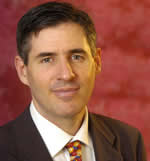 Our core development team includes Damian Hickey our founder and Russell Burstow, the Jentla team leader.? The CEO is Grant Weyer and David Brown is heading up the Americas. We have considerable expertise working in enterprise computing environments and have recently completed a large multisite implementation for a TV network.
4. Why did you choose Joomla as the base for this project?
We had already built a deep integration between our Open Source ecommerce application, Freeway with Joomla and saw the potential for a truly revolutionary enterprise play for the Joomla CMS.? Multisite solutions are now at the core of what enterprises are looking for so that is where we are concentrating first.? We love the Joomla community approach and enjoy the company of community members too. We knew there had to be a better way to do multisite without the usual multi-million dollar price tag.? We had our start in multisite solutions with the Prime TV network, who wanted to take their online offering hyperlocal with hundreds of sites.
5. You're aiming Jentla at the enterprise market. How large do you think that market is or could be for Joomla?
We believe that Joomla?s 10 million+ websites speak volumes and large enterprise clients are aware of it, but don?t think it is robust enough, yet.? Every major corporation or organization has many websites.? To date, most of them manage these sites inefficiently and without a streamlined multisite approach in place.? It no longer makes sense to treat each website as an island when it?s possible to centralize their management and gain economies of scale.? We think that our initial sales will be Joomla community based but within a short time as the word gets out that we are the only true Multisite CMS tool in the market we will start competing against Vignette, IBM, Oracle and other entrenched ECMS vendors.? 25 million Joomla web sites in five years is a strong possibility.? We believe that Jentla will be a core solution to make that growth possible by enabling developers to focus on developing great new sites while significantly reducing their maintenance and upgrade costs. To our minds, the era of the megalithic CMS is about to end and we are looking forward to leading the new approach to multisite CMS with the Joomla community.
6. With all due respect, OpenFreeway which is another of your projects, has never really taken off in the Joomla market. Have you learned from that first experience and are you marketing, developing or releasing Jentla any differently?
We are not at all concerned about this.? For us, Freeway was and is a long term investment.? We have recently begun investigating a full conversion of Freeway to the Joomla Framework . In fact our pilot project to build an application based on the Joomla Framework will be completed in the next month. Freeway is hugely advanced compared to the other GPL ecommerce offerings.? It will really start to shine when we complete its PA-DSS certification and the PCI Council enacts its limits on non-complying ecommerce applications towards the end of 2010.? We?ll start to talk about Freeway again soon but for now, we are putting our effort into Jentla because we see the huge gap in the market right now for this type of solution. With Jentla, we help developers sell into a much more lucrative segment and the feedback has been extremely positive. We?re putting significant effort into launching in the US with Jentla, something we never did with Freeway because of its longer tem prospects. In fact, we will be formally launching Jentla at CMS Expo Chicago where Russell Burstow will be giving a speech on why we created Jentla, how Joomla website developers can make more money using Jentla and technically how it works.? We will also be announcing new partners leading up to the show and hope to have a client white paper ready as well.
7. Where can people go to find out more about Jentla?
They should start with the Jentla website to learn more about how Jentla addresses the multisite requirements of larger enterprises and organizations. If folks think Jentla might be a good fit they can then contact us for further information.? David Brown at [email protected] (415-345-7773) or myself [email protected].