Student: "What's going on with Joomla 1.6?"
Steve: "User management is going to get more sophisticated, you won't be restricted to sections and categories for articles any more."
Student: "OK, but these guys are volunteers, right? How much have they got done? When can I see what it'll look like?"
Steve: "Errrrrr ….. ummmm …… when I get back I'll take some screenshots of the current Alpha version and write a blog about it."
New Article Manager
No more sections and categories. You can have as many levels of categories as you wish.
"Frontpage" has been replaced with "Featured" and removed from its own "Frontpage Manager".
Articles is currently under the "Components" menu link. Technically it is com_content, so that makes sense.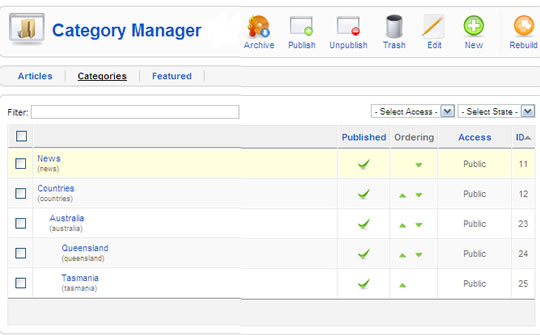 New User Groups
No more public / registered / special limitations
You can create groups and then assign them to different levels
The levels will control what users can and cannot do.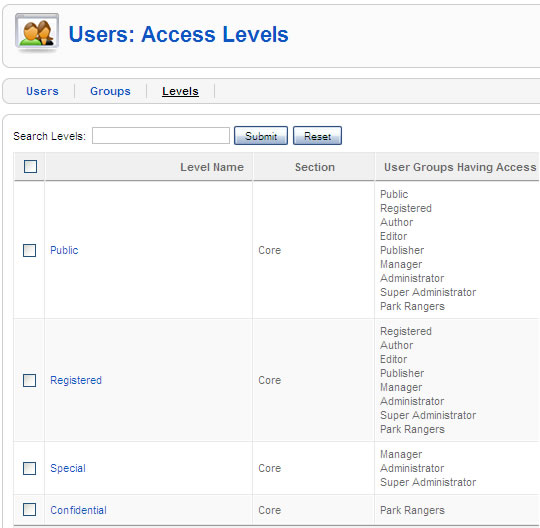 New User Manager
Almost the same as before, plus the ability to assign the user to custom groups.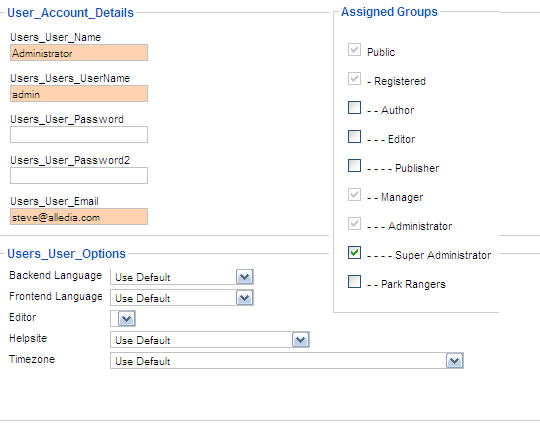 New Menu Manager
All of the menu items are in one long list.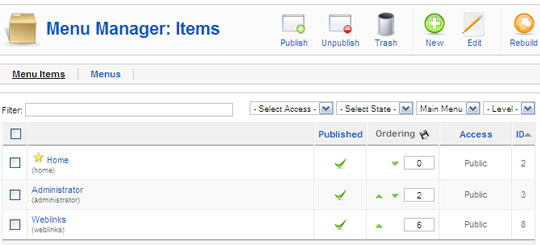 New Extension Installer
All of the extensions are listed together under "Manage" regardless of whether they're components or plugins.
"Update" will allow the installation of extension improvements without needing to uninstall and re-install