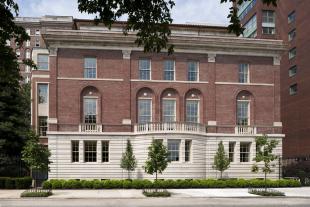 In a couple of weeks there's going to be an important Joomla Developer Conference in New York.
Starting with a social evening on the Friday 4th, the conference itself is a two-dayer over the weekend of the 5th and 6th. There's also a hands-on development event on Monday.
The location is beautiful: the Faculty House at Columbia University.
Around 40 tickets are still available and they cost $100.
Who Will Be There?
Louis Landry, Sam Moffatt, Ian MacLennan, Mark Dexter (The four Joomla development coordinators)
Andrew Eddie
Hannes Papenberg (1.6 release team)
Aaron Newton (Mootools team)
There's also going be a large group of 3rd party developers in attendance, including:
Andy Miller from Rocket Theme
Oliver Razesberger from Kunena
Steve Pignatro from CorePHP
Donald Lobo and Brian Shaughnessy from the CiviCRM project
Rob Clayburn from Fabrikar
Andrea Tarr from Marlboro College Graduate School
Peter Nurse and Dex Randall from Australia
Altansuck T from Mongolia
Me? I've been told I'm babysitting that weekend but the conference will be streamed live online for those of us who can't be there.
Friday Schedule
There's a social event at the House of Brews at 302 West 51st Street (yes they do have the world's worst website). The evening organized together with a Drupal (boo! hiss!) conference happening in New York at the same time.
Saturday Schedule
Conference Opening
Unpacking the new features in Joomla 1.6:


API changes
Access controls
JForm
Nested sets
Implications for upgrading

Lunch
Mootools
Lighting talks
Labs: New ways to collaborate
Question time panel (whole group) Louis, Sam, Ian, Aaron, Adrew Mark, Hannes
Sunday Schedule
Tools and deployment
Breaks out sessions and lightning talks:

Accessibility
Mootools
Unit Testing
Templating with 1.6
Integration across extensions
Marketing Joomla
Lunch
The business of Open Source software
1.7 and beyond
Conference Close