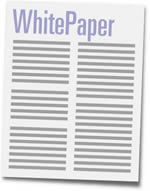 Last month we mentioned that Joomla was asking for whitepapers suggesting improvements for Joomla 1.6. So we got together some smart folk and came up with some SEO proposals.
Thanks to everyone involved, and please head over to the Joomla forums to post your opinions about these various ideas.
Joomla currently arranges the page title as site name first and article name second. An option to toggle this option would be good, even the option to not display site name at all or use the Title Alias.
Joomla should output table-less html for its regular content display. Currently, this is only possible through template override feature, which means every template author has to redo the job for every new template.
Option of an automatically generated XML and HTML sitemap. The location of the sitemap.xml to be included in robots.txt.
Give the site owner full control over the META data settings as is currently the case within the SEF patch for Joomla 1.5. This also includes full control over showing the generator tag and the content of the generator tag.
Making sure that Google doesn't treat www.example.com and example.com as different domains.
Alter the name and usage of "Global Site Meta Keywords" and "Global Site Meta Description" from Global Configuration, because by its very definition, the same metadata cannot apply to each page. Its like giving the same title and description to every book in the library.
Neccesary for inclusion in Google News, the URL should be optionnaly prefixed with a numerical id, consisting of a creation date number, plus a unique id. Example : mysite.com/20080309/212/page-title.html. This URL should not vary when the page content is updated, to keep the url consistent.
Ability to create custom 404 pages as content items.
Improvement of the default output markup generated in order to comply with W3C (X)HTML recommendations (both in terms of validation and of semantics). Also, the addition of more high-level semantics such as Microformats
The idea is to introduce the concept of Pages into the administration of a Joomla! site. From the backend, an administrator would be able to manage the structure of the site using the page manager.

The page manager would link into the menu manager, module manager and content manager, and present the administrator with a single place to go to manage the structure, behaviour and content of the site.
Multi-pages articles are created using the "page break" button. A single article is divided by Joomla automatically in several pages, with a nice Table of content also automatically generated. With such an article:

Each page should have its own sef url, including the current page individual title
The html page title should also be different on each individual page, reflecting the title entered by the user in the backend