Joomla Community Fundraising for Doctors Without Borders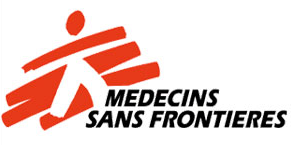 Brian Teeman has been working hard to put together a great idea for the Joomla community: collectively raising money for Doctors Without Borders, the humanitarian aid organisation that provides emergency medical assistance to populations in danger in more than 80 countries. It seemed like such a good idea that we decided to help.
How We Can Help

November 18th will be the last meeting of the year for the Atlanta Joomla User Group, so we're going try to invoke the holiday spirit a little early. This is the plan for next week's meet-up:
1) Charity Auction: we're going to hold an auction to help Brian's fundraising effort. You can RSVP for the meetup by visiting http://www.meetup.com/atlantajoomla.
The auction has proven so popular that we're taking it online shortly – stay tuned.

If $1000 is raised from the auction, Alledia will match that with another $1000.
2) Template Tutorial: we'll take the majority of meetup's two hours give you an thorough introduction to Joomla templates. To get the most out of this, you'll need to:
Bring a laptop
Have access to a Joomla test site, either on your laptop or live with a hosting company
How You Can Help
Donate Joomla stuff: We're looking for donations (components, templates, subscriptions books etc) that we can auction. Please contact us if you can help.
Donate money:

If you're in the U.K. or use Paypal: Donate using http://www.justgiving.com/joomla-users it is simple, fast and totally secure and you can donate by credit card or by paypal. If you are a UK taxpayer, an extra 28% in tax will be added to your gift at no cost to you.
If you're in the U.S.: make a tax deductable donation via http://www.firstgiving.com/joomla-users . This site only accepts credit cards and not paypal.
About Doctors Without Borders
(original post from Brian) Médecins Sans Frontières (MSF), Doctors Without Borders, as they are an international, non-denominational, non-political humanitarian aid organisation that provides emergency medical assistance to populations in danger in more than 80 countries.
MSF are committed to two objectives: providing medical aid wherever needed, regardless of race, religion, politics or gender; and raising awareness of the plight of people they help. MSF has been setting up emergency medical aid missions around the world since 1971.
MSF works in rehabilitation of hospitals and dispensaries, vaccination programmes and water and sanitation projects. MSF also works in remote health care centres, slum areas and provides training of local personnel. All this is done with the objective of rebuilding health structures to acceptable levels.
You can find out more about their work at http://www.msf.org/ and http://www.youtube.com/msf
What MSF can do with our donations:
$35: Two high-energy meals a day to 200 children
$50: Vaccinations for 50 people against meningitis, measles, polio or other deadly epidemics
$70: Two basic suture kits to repair minor shrapnel wounds
$100: Infection-fighting antibiotics to treat nearly 40 wounded children
$250: A sterilization kit for syringes and needles used in mobile vaccination campaigns
$500: A medical kit containing basic drugs, supplies, equipment, and dressings to treat 1,500 patients for three months
$1000: Emergency medical supplies to aid 5,000 disaster victims for an entire month
$5500: An emergency health kit to care for 10,000 displaced people for three months