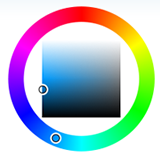 Almost a year ago now (April 27th 2007) we covered the new color-switcher in Drupal's Garland template.
It allowed you to either choose from one of sixteen default color sets, or to select your own colors for the site's base, links, header and text. You can also upload and install a new logo and favicon directly from the same interface. My view was that:
"I doubt it will be long before we see a similar tool for Joomla. Making it easy for people to design and customize their own templates is a big step towards making software more attractive for non-techies.
A year later, this technology has been launched in Joomla by two different companies within three days of each:
Recently we've seen Drupal themes adopt techniques from Joomla. Roopletheme have been a leader in this area introducing Suckerfish menus, multiple color options and complex block layouts to the Drupal world. Now innovation has traveled in the opposite direction.
Its likely that other template sellers will use the same technology soon. However these two companies were the first to use tools like font and width-changers regularly in Joomla templates, so its no surprise to see them out in front with this technique.
Having tried them out, what do you think?
Useful tools or uneccesary bloat?

Great for non-designers or likely to produce some eye-bleeding color combinations?