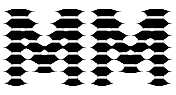 Dan Rahmel's Missing Metadata module has been floating around the "top rated" list on joomla.org for some months. The module was created as an example for Dan's book Beginning Joomla!, but is it useful as more than a coding demonstration?
What Does it Do?
It provides a small panel for Joomla site admins to see which of their articles lack descriptions or keywords. Without it, you'd need to open and close every article on the site to make sure they have metadata.
How to Install
Install as a normal module
Go to Modules >> Administrator and publish it.
Go to "Home" in the admin area and you'll see the module.
Is it Useful?
Yes, to an extent. I tend rank metadata in this way:
Page Titles: The most important on-page SEO factor
Description: Of some importance, mainly to increase click-through on well-ranked pages
Keywords: Almost no importance
This module won't tell you which pages lack unique page titles, but thats more of a Joomla limitation … you'll need a third-party plugin for page titles. By finding the pages without descriptions you're likely to also find those that lack titles. So, yes, its potentially a very useful and time-saving module for people wanting to optimize articles after they've published them.
Futher Reading