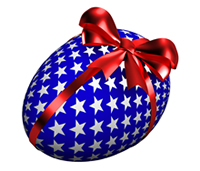 Here's an Easter special for all our readers.
Over the Easter weekend you can use the coupon code "easter" for a 20%? discount all membership plans.
This offer works for new and renewing members. It starts right now and ends on Sunday night.
Note: Membership prices are going up by 30% on April 18th (the club's half-year anniversary), and so now is a great time to get in for only 50% of next month's price.
Click here to join the Joomla SEO Club today.
What's in the SEO Book?
In addition to our active forum and useful checklists you'll have access to the SEO Book with chapters on these topics:
Domain Names


How to choose and manage a great domain name.

Web Hosting


How to make sure you build your site on the correct hosting and domain setup.

Site Architecture


How to arrange the pages on your site so that they can be easily crawled.

Metadata


How to improve the metadata and headline tags on your site.

SEF URLs


How to change Joomla's long URLs into something short, memorable and attractive to search engines.

Duplicate Content


How to avoid having multiple copies of your content indexed by search engines.

Indexed Pages


How to control the pages from your site that search engines index.

International Sites


How to handle SEO for sites that need to be translated into different languages.

Sitemaps


How to add and utilize automatic sitemaps to your site.

RSS Feeds


How to add RSS Feeds to your Joomla site.

Templates


How to find a search-engine friendly template.

Blogging


How to set up a successful blog on your Joomla site.

Linking


How to handle links to and from your site.

Social Networking


How to optimize your Joomla social networking site for SEO.

Site Speed


How to make your Joomla site run as quickly as possible.

Analytics


How to analyse and track visitors to your Joomla site.

Virtuemart


SEO tips for your Virtuemart site.

Making Money


Working with affiliates and payment processors.

SEF Patch


Tips on how to get the most from Joomlatwork's SEF Patch.

Case Studies


Real-life examples of improvements we've made to clients' websites.