Over the years, we've built a lot of WordPress plugins. Recently we've experimenting with SaaS platforms for WordPress.
First was Watchful which is a site maintenance service.
Next was Logtivity which is a monitoring service for WordPress agencies.
This month, we've launched RoleUp. This a platform to onboard and offboard users from a lot of WordPress sites. You can see a preview of the RoleUp dashboard in the image below: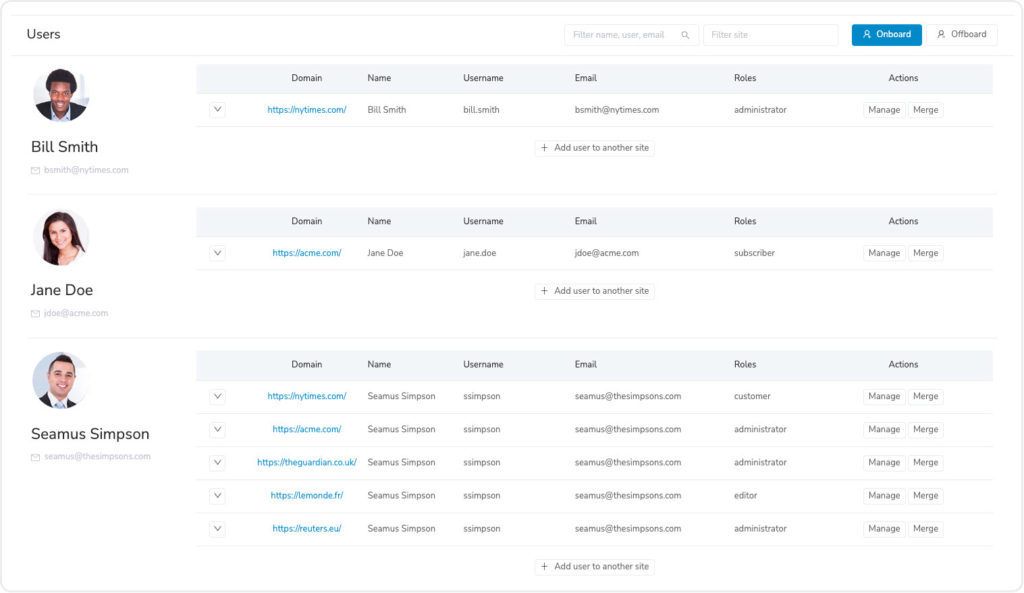 Our goal with RoleUp is to solve problems for owners of many WordPress sites. Here are two key problems that RoleUp solves:
Onboarding: When someone joins your organization, you need to give them access to all your sites.
Offboarding: When someone leaves, you have to log into every site and remove their accounts.
Over time, we'd like to expand RoleUp to solve other related problems, but with the initial launch we're focused on onboarding and offboarding users.