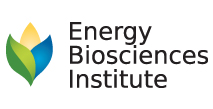 The EBI is a partnership between Britsh Petroleum (although it always goes by BP in the United States) plus a group of leading universities that includes the University of California, Berkeley; the Lawrence Berkeley National Laboratory; and the University of Illinois.
It's one the largest joint initiatives between a private corporation and a public university in history and has stirred some debate.
They've just got a new Joomla site at http://energybiosciencesinstitute.com
The site was built by Isham and his team at Creative Mischief in Atlanta. They were also responsible for last year's Burger King promotion using Joomla.
Another New Environmental Site
It might not have $500 million behind it, but there's a well-designed new Joomla site called Greenobile.com that has just launched. Lots of interesting features to look out for here:
An interesting design by Chung Dha and Steve Hannisdal
JomSocial used for the community
Custom Mootools scripts for the image/title replace in the front page slider and the auto-hiding login box.
reCaptcha integrated into the com_user component.