Almost every community and corporate web site can benefit from a strong calendar solution to expand event awareness and improve collaboration.
For Joomla web sites, the obvious and most popular choice is JCal Pro.

Adding Events
The add events screen is really very straightforward. It asks you for a title, a description, a date, and your contact info. Nice and simple. You can then choose a couple of other settings … is the event public or private? does the event repeat? The repeating events are nicely done. You can repeat events in any way you might need.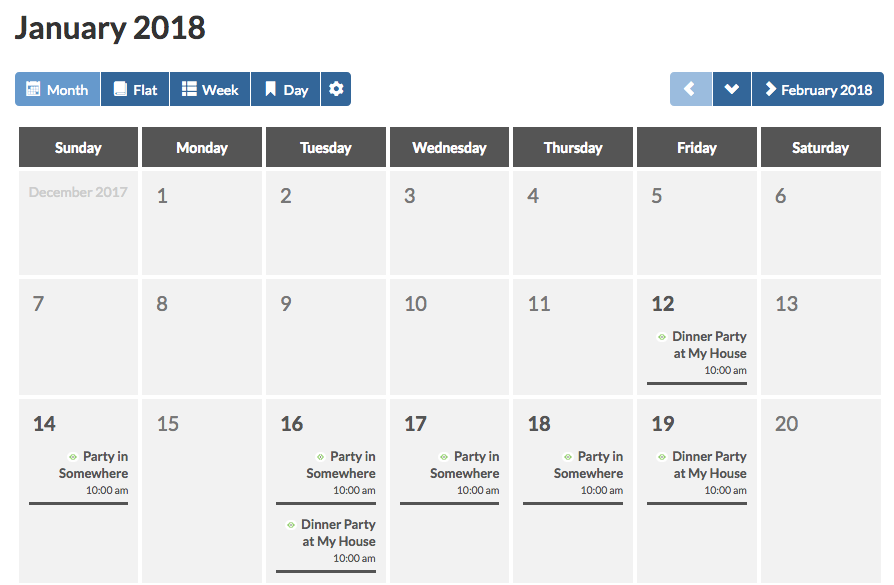 Administrator Setup
Configuring JCal comes down to just four links in the backend:
Edit Settings: There are two global settings tabs and then everything else is divided up according to the front-end views. Want to edit the "Add event" page? Go to the "Add Event" tab. If only all configuration screens were so logically organized.
Manage Calendars: A very nice feature that I haven't found in other Joomla components. You can create different calendars one on installation of JCal. That's a neat way of keeping unrelated or private and public events apart.
Manage Categories: Inside each calendar, you can add basic categories and assign them a color. Its not possible to cross-categorize events or have different category levels.
Overall Pros
Usabilty. Previously, I preferred Eventlist. However, we ran it on one large site and we found that people we adding few events. Trying to find out why, we sat down with some users. All of them found it hard to use. We switched to JCal Pro and people found it much more intuitive. In the following weeks we had many more events submitted. The front-end event submission got a real-life thumbs up.
Uniqueness. JCal really stands alone as the only fully-featured calendar for Joomla. There are some attempts to integrate Google Calendars but those aren't native to Joomla. Eventlist is just that … a list of events rather than an actual calendar.
Find Out More
JCal Pro is a Joomlashack product. Check it out for your Joomla events!